Offers at Beach Stays Praa Sands
February Half Term Savings
February Half Term availability is getting low on the ground and we don't want you to miss out!
We're now offering a 15% saving on remaining 7 night stays with short breaks available to.
We'd recommend The Beach or The Rockpool for those seeking a dog friendly property by the beach.
Prices for The Beach and The Rockpool are £471 for 7 nights.
For more information or if you have any questions please contact our friendly team on 01736 806166.
The Best Rates of The Whole Year
As we delve into a new decade we think an early holiday is a great way to kick start it all! It also happens to be the perfect time to enjoy the lowest rates of the year.
Cosy up by a log burner in the likes of The Rockpool or enjoy the luxury of Seasky, or maybe the superb value of Mylor or Trebah.
Four legged friends are very welcome in The Cove, The Rockpool and The Beach, they'll love the short walk to beach and sleeping by the wood burners.
Thankfully Praa Sands isn't a ghost town in January and February either, the strong local community, fantastic waves on offer for surfers and of course Sandbar being open all year around.
Here's a rundown of properties and guideline rates:
The Beach – Sky TV, log burner, dog friendly, beachside. 3 nights – £399, 4 nights – £425, 7 nights £475
The Rockpool – Stunning views, dog friendly, beachside, log burner-  3 nights – £399, 4 nights – £425, 7 nights – £475
The Cove – Glass pod, dog friendly, beach side, 3 bedrooms, log burner – 4 nights £425, 4 nights £475, 7 nights £525.
Seasky – Contemporary with luxurious fittings and immaculately kept, great sea views. 3 nights – £375, 4 nights – £399, 7 nights – £450
Mylor – Great value 2 bedroom apartment with sea views near beach – 3 nights – £350, 4 nights – £375, 7 nights – £415
Trebah – One bedroom studio apartment with great sea views and near the beach – 3 nights – £320, 4 nights – £340, 7 nights – £375
Book a Short Break
Our short break offering is back in Mylor this winter so you can escape to Praa Sands at great value for a few days or more. We're completely flexible on arrival and departure days, the only requirement is you stay at least 3 nights.
With two bedrooms, parking, sea views and easy access to the beach via a path over the sand dunes Mylor is perfect for a little R&R.
Here are Winter rates that are available to book online now…
3 nights – £395
4 nights – £410
5 nights – £425
6 nights – £440
7 nights – £465
For more information touch base with Sam on 01736 806166 or hello@beachstayspraasands.co.uk
"What a superb experience, exactly how described and more"
What a superb experience, exactly how described and more. The communication was excellent, good information was supplied by the hosts, the property was perfect and the location was to die for (literally, be careful not to walk too close to the sea on a stormy day and get taken out by a freak wave). This is a beautifully placed property, warm and airtight, fitted out well with all the mod cons that you need for a holiday on the coast. The wood burner is top a top spec and really heats the lounging area well on a winter's evening. A cream tea and plenty of wood was supplied. Thanks very much, highly recommended, would love to return one day. – Mr S, Peterborough Jan 2016.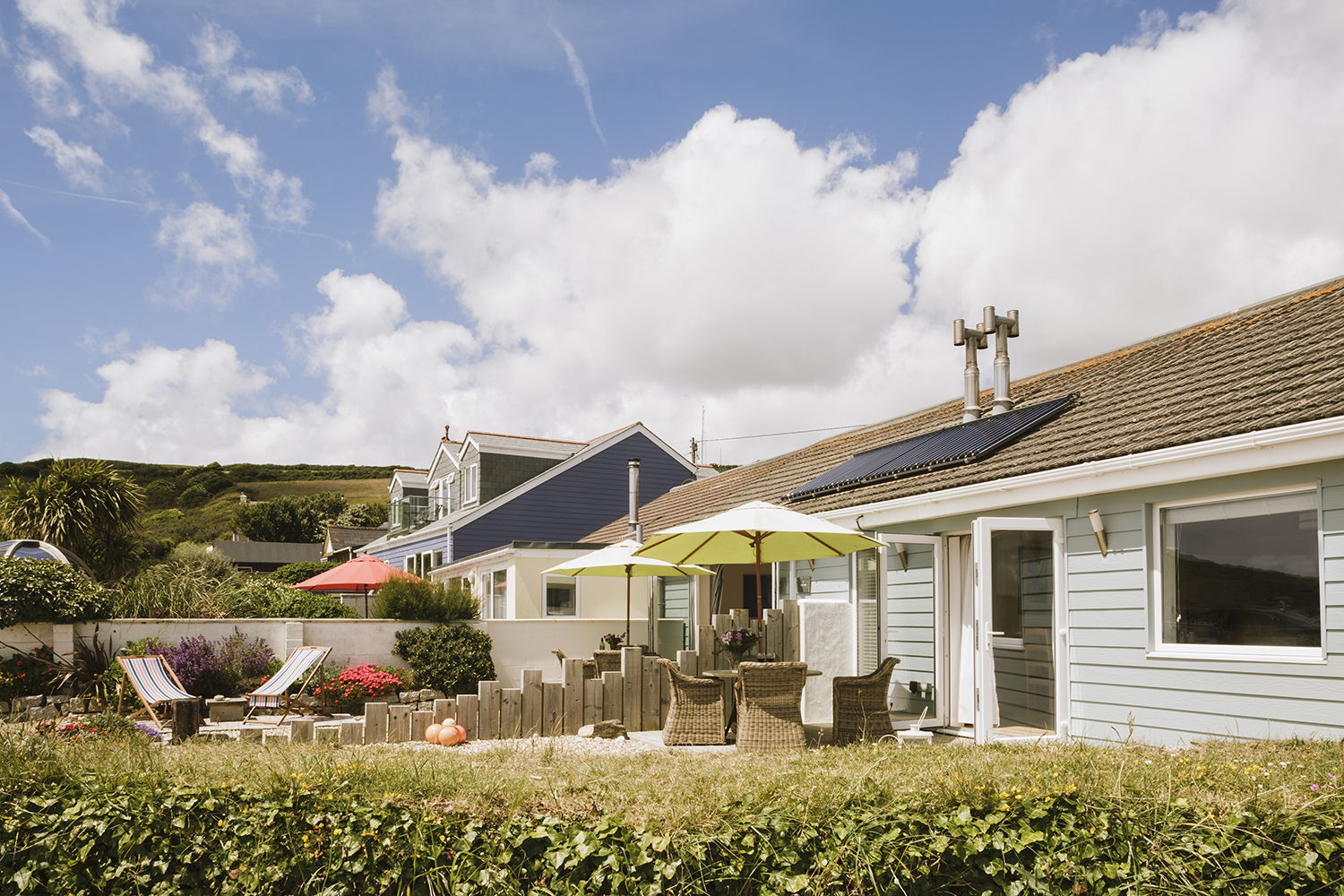 ADDRESS
The Cove, Praa Sands, TR20 9TQ
EMAIL
hello@beachstayspraasands.co.uk