Offers at Beach Stays Praa Sands
Save £25 in Early Spring
Save £25 on all bookings in January, February and March.
It's a prime time to visit with the daffodils in full glory, the gardens come alive, the sun shines more and the beaches remain quiet.
Use the code: WINTERWARMER when booking and receive a £25 saving.
Alternatively, call the office and quote WINTERWARMER and we'll take it into account. Speak to the team on 01736 806166.
Easter in Seasky
Easter is on it's way! We have a few gaps left, some of the last for school holidays in the whole of 2018.
Why not treat yourself to a Cornish escape in the relaxing village of Praa Sands? With a beautiful beach, great walks and plenty to do nearby this is a great escape for all the family, including your four legged friend in The Rockpool, The Cove and The Beach.
Valentines Day Breaks
Don't miss your chance to spoil a loved one this Valentines Day. Seasky is a romantic perch to say the least. With a contemporary style and a bedroom where you can wake up and enjoy the view, you might find you don't leave too often. If you do, a romantic walk along the beach is just moments away.
For short breaks call Dan and Sam on 01736 806166.
"What a superb experience, exactly how described and more"
What a superb experience, exactly how described and more. The communication was excellent, good information was supplied by the hosts, the property was perfect and the location was to die for (literally, be careful not to walk too close to the sea on a stormy day and get taken out by a freak wave). This is a beautifully placed property, warm and airtight, fitted out well with all the mod cons that you need for a holiday on the coast. The wood burner is top a top spec and really heats the lounging area well on a winter's evening. A cream tea and plenty of wood was supplied. Thanks very much, highly recommended, would love to return one day. – Mr S, Peterborough Jan 2016.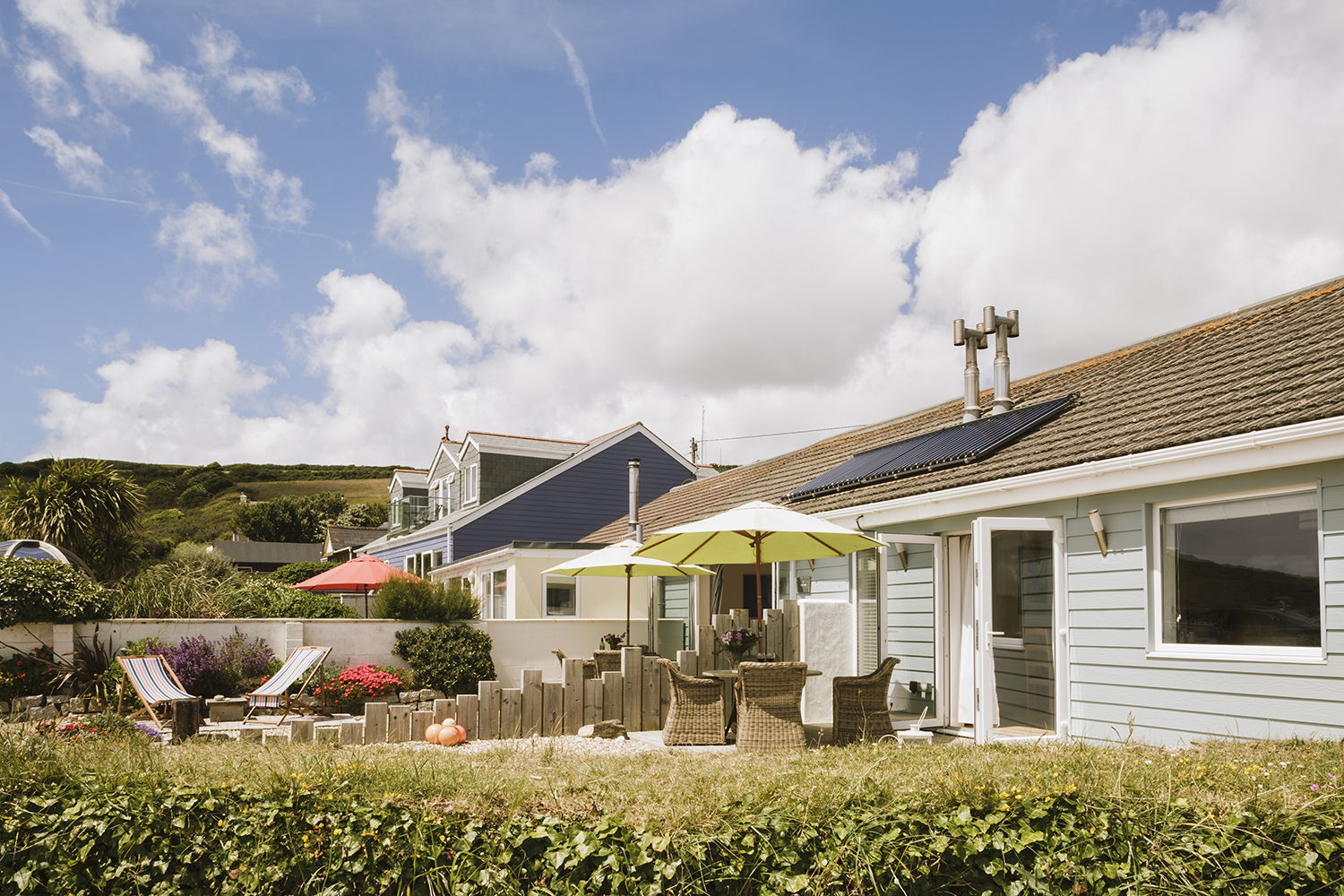 ADDRESS
The Cove, Praa Sands, TR20 9TQ
EMAIL
hello@beachstayspraasands.co.uk